There is no translation available.
Na straganie, w dzień targowy, takie słyszy się rozmowy:
Pan Alik ma nowego pracownika? Zaraz, zaraz… czy ja już pana gdzieś nie widziałam? - zastanawiała się dziś przed południem jedna z klientek popularnego w Słubicach stoiska warzywno – owocowego "Pod wierzbami".
- Być może… - odpowiedział sprzedawca, ubrany w zieloną koszulkę z napisem "Marcin – uczę się", po czym uprzejmie spytał: - Co podać? Bo jeśli chciałaby pani truskawki, to polecam te w kobiałkach. Puszczają mniej soku – doradził profesjonalnie pan za ladą.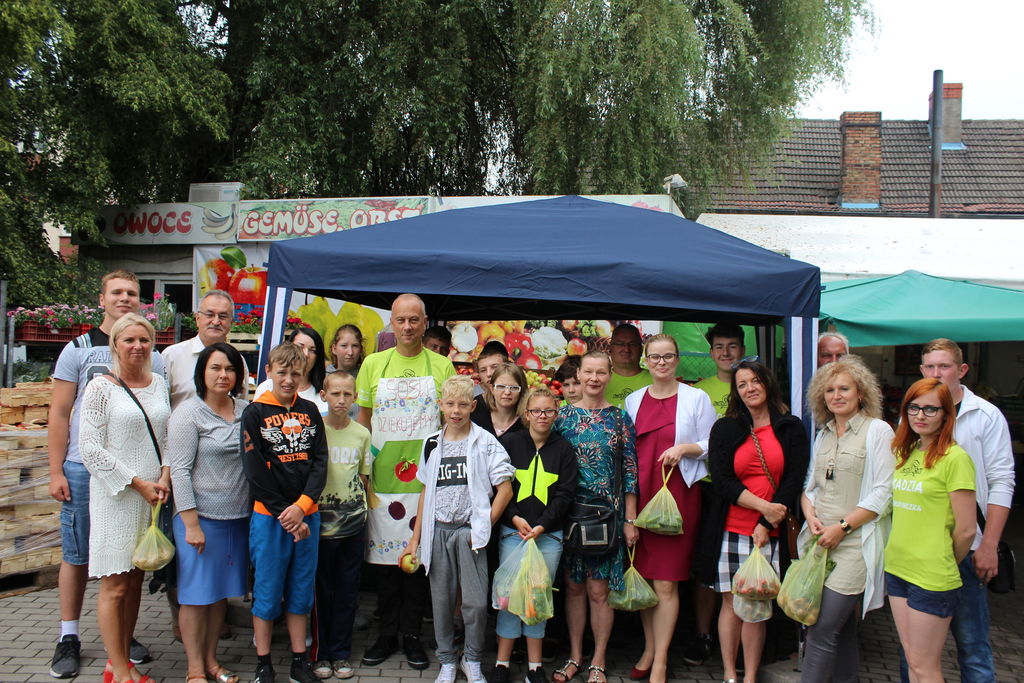 Pewnie już się domyśleliście, że nowym pracownikiem pana Alika był starosta słubicki Marcin Jabłoński, którego całodniowa praca przy sprzedaży warzyw i owoców jest wynikiem charytatywnej akcji. Pisaliśmy już o niej kilkakrotnie - starosta został "kupiony" za 2,5 tys. zł przez Aleksandra Jośkę, a uzyskane w ten sposób pieniądze wspomogą remont internatu przy Specjalnym Ośrodku Szkolno – Wychowawczym w Słubicach. Teraz przyszedł czas na wypełnienie zobowiązania.
- Zrobiłem to bardzo chętnie, bo ujął mnie pomysł Specjalnego Ośrodka, który zorganizował Piknik Dobrych Uczynków – mówił nam tu przed objęciem nowego stanowiska pracy starosta. - No i zawsze mogłem trafić na pracodawcę, który na przykład maluje kominy – dodał ze śmiechem, po czym ruszył w stronę lady, bo pojawiła się przy niej klientka: - Dla mnie będzie kilogram ziemniaków, kilka pomidorów i zestaw do ogórków małosolnych – wyliczała Ewa Kazana, która, jak się okazało, jako pierwsza klientka nie musiała za nic płacić.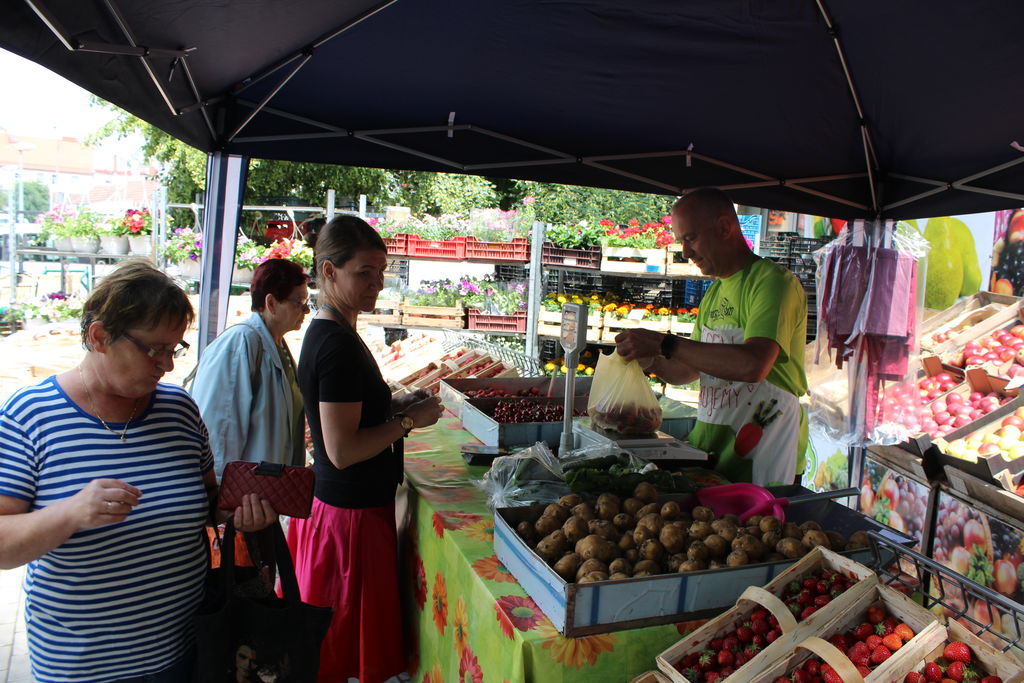 Z godzinę na godzinę kupujących było coraz więcej, nie brakowało także tych zza Odry, którzy, kiedy tylko dowiadywali się, kto ich obsługuje, przecierali oczy ze zdumienia i prosili o wspólne zdjęcie.
- Piękna akcja, gratulujemy – mówili klienci starosty Jabłońskiego.
Stoisko "Pod wierzbami" odwiedzili także wychowankowie Specjalnego Ośrodka Szkolno - Wychowawczego w Słubicach, którzy dziękując panu Alikowi i staroście, wręczyli M. Jabłońskiemu własnoręcznie wykonany fartuch!
A jak swego pracownika oceniał jego szef, pan Alik? – Jest zdyscyplinowany, dba o swoje stanowisko pracy, a co najważniejsze, nie podjada – chwalił starostę jego jednodniowy pracodawca, który zapowiada, że podobne akcje będzie organizował corocznie. Jesteśmy jak najbardziej na tak!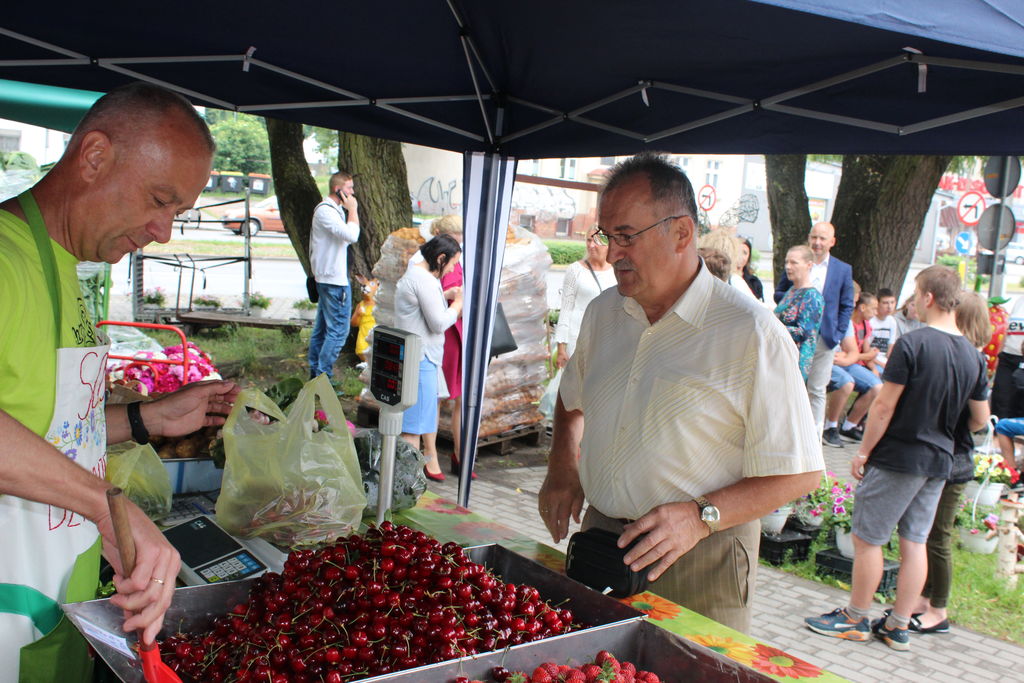 Więcej zdjęć znajdziecie na naszym profilu na Facebooku.